11 great gifts for new homeowners in your life!
We love the idea of houses becoming homes. We do that by filling them with things we love that we either buy for ourselves or that we get as gifts from others. 
We don't care if you use this guide to purchase items for yourself or for your loved ones, but these are all great items from locally owned businesses and would make a great gift (or treat!) for anyone on your list. 
This gorgeous cloche is perfect for any homeowner that loves to entertain. Show off a birthday cake, charcuterie board, or cheese plate like the best of them!
$39.99

For a real foodie! 
From their website: A connoisseur's oil. If you like the flavor and aroma of White Truffle, then you'll love this oil. Made in Italy in an artisan fashion without the use of any extracts, this olive oil is smooth, while having an unmistakable intense white truffle flavor.
Makes a great finishing oil for many Mediterranean dishes, in mashed potatoes or try it drizzled on popcorn! It also makes an amazing aioli. A little goes a long way, so use sparingly!
$39.95

Perfect for the NDSU Bison fan in your life or for future outdoor gatherings!
From their website: The Tailgater GT is the flagship smokeless portable grill in the Lotus Grill line-up. This grill is the bigger brother of the Trailbreaker GT. A Charcoal grill with all the convenience of gas – heats up quickly and cleans up easily. Being smokeless and cool to the touch, no more sitting off to the side away from the action. The Tailgater GT is now an interactive part of your grilling experience that everyone can get involved in – it truly is social grilling. The Tailgater GT weighs in at just over 14 pounds and also packs away compactly in its included carry case, it really is a true portable grill that fits the bill for a larger crowd. The Lotus Grill is great as a tailgating grill, used at your campsite, for concerts in the park, or for a fun day at the beach. Even though it is larger than its little brother, its portability still makes for a great barbecue grill for a small patio or balcony in a condo or apartment due to its enclosed charcoal container and smokeless design.
$149.99

Le Creuset is the Crème de le Crème of cookware for those who love to cook. The dutch oven is one of the most versatile pieces in the kitchen. It will leave your Food Network loving friends speechless!
From their website: The iconic Le Creuset Dutch oven is indispensable in the kitchens of home cooks and professional chefs alike. Long recognized for its strength and durability, cast iron is the prime material for slow-cooking, braising and roasting, thanks to its ability to maintain even and consistent heat. The enameled Dutch oven needs no seasoning, and it's suitable for both stovetop and oven use.
$359.95

UPDATE: hedgehogs are already sold out! However, the Mint + Basil website has lots of other great gifts to explore.
These adorable little hedgehogs are the perfect accessory to your creative friend's new home and is at a price point perfect for a secret Santa gift exchange!
$12

For the sophisticated chess player in your life! Scan Design prides itself on its attention to design in all that they offer, games included.
From their website: An award-winning design, the WOBBLE CHESS SET was made so that the chess pieces do not fall off the board while moving around. The concave landscape helps to stabilize the set, while the maple and walnut wood base makes for a beautiful decor piece.
$250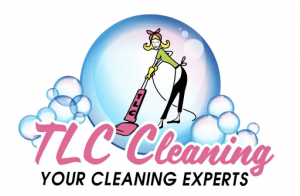 The owner of TLC Cleaning, Trisha Lake, says, "Time is the most precious gift you can give. We give our clients time to enjoy their children, time to enjoy their spouse and time to enjoy their aging parents. Time is something you can never get back."
TLC Cleaning offers residential and commercial cleaning packages, and you can purchase gift cards online!
$50 – $5,000

Perfect for the dog lover in your life, these signs are incredibly beautiful and mix the warm and cool elements of reclaimed wood and metal. An incredible tribute to your best, four-legged friend.
From their website: Personalized Pet Dog Sign – Use our fully customizable sign interface to design your very own custom metal sign. Each piece is then crafted from laser cut steel and mounted on reclaimed wood if you choose.  Each composition is a personalized piece of art.
$229
This piece utilizes earth tones and floral colors to create an original, one-of-a kind abstract piece for your art lover's wall.
Ashley Kuntz is a local artist (Moorhead, MN) who experiments in abstract design and paints with mostly acrylic as a medium. Ashley was selected as a Diamond Artist for Liquitex in 2015. She also receives endorsement from Lakes Region Arts Council and The Arts Partnership. She is the 1st place winner of the Professional Artist Category at the Hawley Art show in 2017. She creates most of her work from her studio, called 'Autumn in December.' Her art is exhibited at a temporary studio in the West Acres Mall, the Plains Art Museum and Revland Art Gallery. To see more of her work visit her shop.
$665

Perfect for the fitness buff in your life and for the modern workout-from-home environment, the Profile® rack installs perfectly into the garage and folds out when in use and back up when not being used. 
From their website: Our patented wall-mounted folding Profile® Squat Rack with Kipping Bar™ is the most convenient space-saving rack to hit the market today. The addition of the 42″ PRx Kipping Bar to our standard Profile Squat Rack allows for kipping movements including bar muscle-ups and toes-to-bar.
Easily transform any garage, home or small commercial space into a multi-functioning gym while sacrificing just 4″ of wall space when not in use. Folding away requires no disassembly. Made in the USA.
PRx is a local business and currently the fastest growing business in North Dakota!
$799

These Rattan Baskets are perfect for the person who loves interior decorating. They come in small and large sizes and can be used for anything! Great for the living room, bathroom or bedrooms. Versatile and beautiful.
$55
—
Whew! We're tired. That's quite the wrap-up!
These are 11 awesome gifts for this holiday season! Which one was your favorite? Leave us a comment, and let us know. If you get one of these special gifts, make sure you tag us on Facebook or Instagram so we know! Thanks for reading, and enjoy the rest of your holiday season!