Fargo-based Interior Designer Brandi Youngmark of Brandi Youngmark Interior Design, is known for creating interiors that exude style and enhance livability.
Her creative process intersects the client's personal preferences with meaningful space planning solutions. Motivated by comfortable elegance, Brandi's extensive knowledge of building materials, finish materials and distinctive accents help
transform interior spaces into purpose-driven places.
At Radiant Homes, we include Brandi on our projects, from the presentation of ideas to project tracking to installation,  because Brandi's expertise guides clients through every phase of a remodel or new home build, and gives everyone what they really deserve during a custom home build; a space designed specifically for the life they're building.
Brandi offers several e-services to help you with your design needs.
You can learn more about these programs below.
Online Mini Consultation          $ 49
Do you have a burning design challenge and would love some professional tips?
Our Mini Consultation is a perfect package for you! Send me pictures of your room via email, and I'll respond with a list of ideas and recommendations to help refresh your space. Mini Consultations are for one room only. If you have multiple rooms, you'll need to buy one Mini Consultation for each room. While every project is different, your recommendations may include a list of suggestions for improving your space, recommendations for paint colors, ideas for styling, pictures
to illustrate an idea, and/or product recommendations.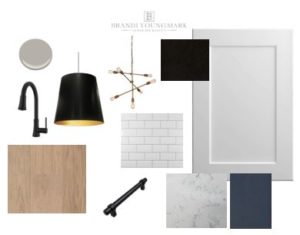 E-Design Package          $ 649
A single room design package includes a design of one room in your home.
Schedule a 30-min phone or virtual web call to discuss the project and understand your goals for the space. Send me 3 quality images of your space and key measurements of the room. I then work to build a design board around your style, wants, and needs of the space. A final design, based on your feedback from the initial design. A product source list that includes each item in your design, and the purchase price.
**This E-design package is for one room only, up to 400 sq ft.
You can reach Brandi at 701-261-4857 or email her at brandi@brandiyoungmark.com.